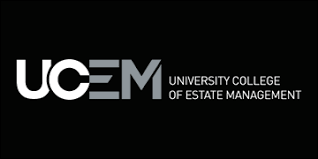 "The Dynamics CRM system is vital in supporting our sales and marketing activity with business; I cannot imagine building the relationships we have and achieving the increases in revenue that we have seen without this CRM. With InfoPad you get to speak directly to the consultants and developers who build your system and provide the training, their technical expertise is clear, they are a pleasure to work with."
Background
UCEM is the leading provider of supported online education for the Built Environment. At any one time, they have over 3,500 students from more than 100 countries benefiting from their qualifications offered at postgraduate, undergraduate and apprenticeship levels.
Many students are sponsored to study by their employers, meaning that building relationships with businesses locally and globally is a crucial part of their operation. The InfoPad Dynamics CRM system fully supports UCEM in building, nurturing and developing these relationships.
Challenges
Before the Dynamics CRM was implemented, UCEM was having difficulty in maximising their sales and marketing opportunities across a large number of potential business contacts.
The opportunity to increase their revenue was evident, but they lacked a concise approach and an organised framework within which to deliver a powerful, consistent sales and marketing message.
Benefits
The CRM system provides a framework within which UCEM can increase efficiency and reduce costs. They are now able to get the maximum benefit from their programmes, which are constantly evolving.
Process automation. Over 80 processes have been automated to save the organisation time and money and to improve consistency and reliability.
SIngle customer view. The UCEM CRM allows them to store all correspondence, activities, emails, phone calls for each customer. Any CRM user can now look at the history to identify solutions for the customer.
Management reports. UCEM are able to quickly provide top management with reports showing market trends and revenue opportunities by geographical location, in a way that simply wasn't possible before CRM. These reports are invaluable in targeting particular markets and defining future strategies.
Lead generation. InfoPad have implemented functionality to take a feed from the UCEM student database, to match employer and sponsor data directly with their Alumni, increasing leads and informing targeted marketing.
Email Marketing. InfoPad have integrated UCEM CRM with DotMailer – a powerful eMarketing platform which allows sophisticated and well branded email campaigns to be sent and tracked directly from CRM. Marketing staff can create bespoke surveys which feed responses from their customers and alumni into their CRM records. Custom web forms can be easily built and embedded on the UCEM website enabling leads and interest in events to be tracked and actioned from one central system.
Collaboration. Staff across the university populate the CRM, sharing their data. Where once this data was often only accessible to one individual, sharing and collaboration has now increased exponentially across the organisation. As an example, UCEM use the system to track events and projects. Staff input detail on everything they are doing related to a particular project or event. CRM users across the university are able to quickly gain awareness of sales and marketing activities across the board, enabling great innovation to benefit as many customers as possible.